TBoss went live on her Instagram page after she read a comment from a troll saying her daughter is ugly and 'unspecial'.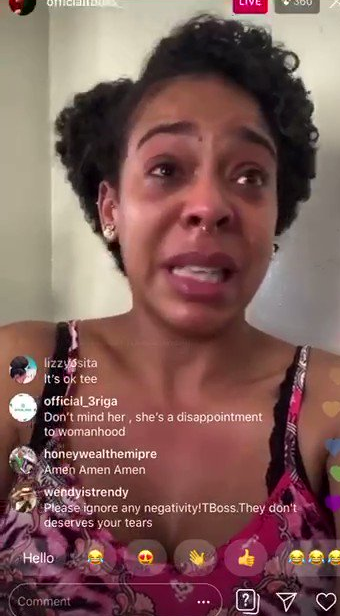 Tboss who is known to be very emotional, revealed that the comment hurt her deeply.
She added that birthing her daughter is the best thing that has ever happened to her and she also laid a curse on the troll that she would never carry her own child for causing her this much pain.
See video below ;